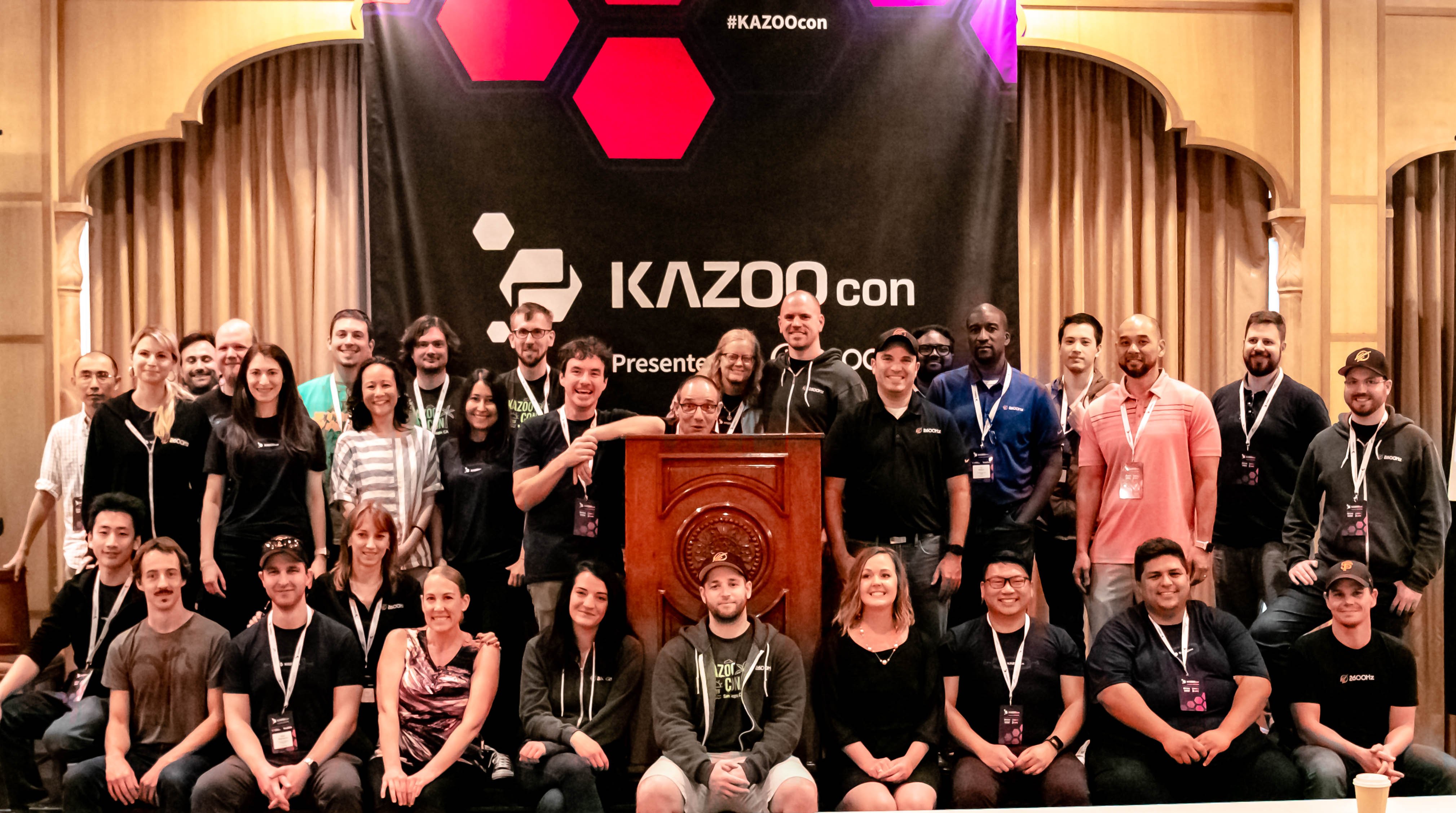 Yet another telecom conference? Think again. Kazoocon, presented by 2600Hz, isn't just another run-of-the-mill conference; it's an event where the brightest minds in cloud communications come together to share, learn, and shape the cloud communications industry. Let's take a trip down memory lane to understand the evolution of Kazoocon and what to expect at Kazoocon 2023!
The Birth of Kazoocon: Darren Schreiber and Patrick Sullivan had a vision to create a space where technical enthusiasts, developers, engineers, and professionals from across the telecommunications spectrum could come together to explore the potential of Kazoo, 2600Hz's award-winning cloud communications platform. The first Kazoocon was held on October 14, 2013, marking the beginning of this destination for the Kazoo community.
A Technical Foundation: In its initial years, Kazoocon attracted a niche audience of technical minds, eager to explore the intricacies of Kazoo and open-source developments. The platform's capabilities evolved over time, attracting a broader user base and offering adaptable solutions for developers, resellers, SMBs, and more. From 2011 to 2017, Kazoocon matured, becoming a forum where attendees could dive deep into the technical nuances of Kazoo while also uncovering new apps and features designed to optimize their telecom platforms and boost revenue.
The First Hackathon: In 2018, the conference began with the first-ever Hackathon, a creative playground where both business minds and tech enthusiasts could collaborate, guided by 2600Hz's CTO and lead engineers. This competition challenged attendees to think outside of the box and brainstorm creative new ways to not only integrate with the Kazoo platform, but also identify opportunities for new and enhanced features sets yet to be discovered.
A Decade of Innovation and Beyond:
2023 marks the 10th anniversary of the inaugural Kazoocon. This milestone is celebrated at the Palms in Las Vegas, bringing together the Kazoo community, from its creators to
industry experts
worldwide. The conference showcases not only the success of Kazoo but also the limitless possibilities of cloud communications. Attendees will have the opportunity to:
Interact with the 2600Hz Team and Kazoocon sponsors
Attend networking sessions, Q&A sessions, and more
Gain access to the latest product updates and announcements
See live demos you won't see anywhere else
Learn best practices that will help your business thrive
Participate in the famous 2600Hz Hackathon
With a rich history of knowledge, innovation, and connections, Kazoocon continues to empower collaboration in shaping the future of cloud communications. As Kazoocon celebrates its 10-year anniversary, it remains a beacon of innovation in the ever-evolving landscape of communication technology.