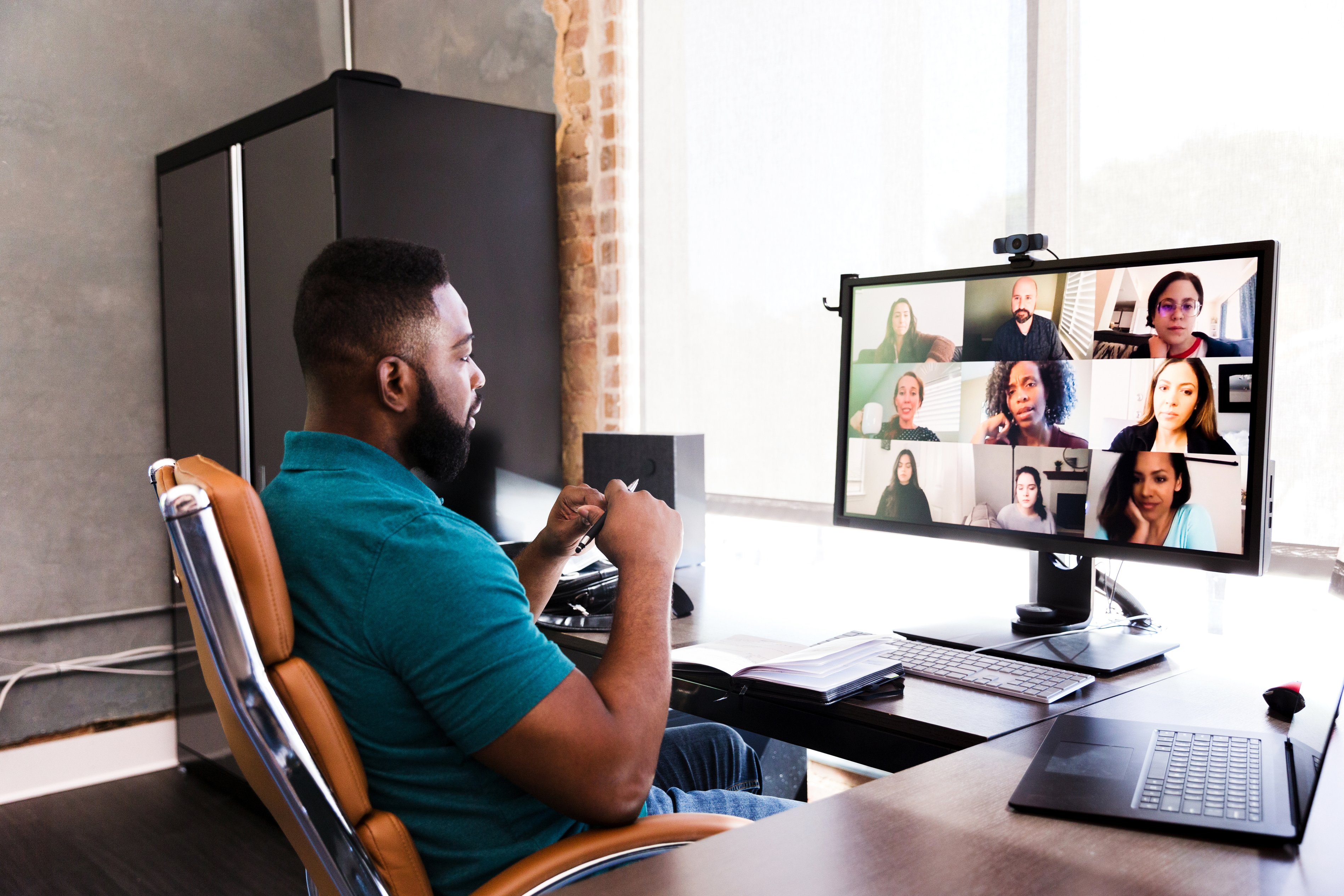 Last year, we posted a 3-part series on hybrid work, investing in
technology
to support a distributed workforce, streamlining
virtual meetings
, and managing a
hybrid workforce
. A year later, returning to the office is a very hot topic! As of Labor Day, many companies wanted their employees back in the office. Several CEOs are now
demanding their workers
come back to headquarters. As many CEOs are demanding workers to come back to the office, there are several
CEOs, on the other hand
, who see the benefits of allowing employees to decide what is best for them--remote, hybrid, or in the office.
Although 2600Hz made the decision to close our HQ office in San Francisco in August 2020, we had been a predominantly remote team since long before thought leaders were discussing hybrid work. We wanted to hire the best and most ideal team members, no matter their physical location. And since our platform is built with the ability to support a distributed workforce, what better way to test our own platform and its effectiveness than within our team. So, in light of our team's distinct position (distributed/hybrid workforce before 2020 and testing our platform), I sat down with our Chief of Staff, Kate Zucchino, to see how remote work became a key in expanding and developing our company.
Provide an Environment Where Team Members Have Access to Anyone or Anything They Need
Zucchino explained that 2600Hz has thrived since going fully remote, "We have over doubled in size and streamlined the departments." While transferring to a fully remote team initiated a reorganization, we have found streamlining departments invaluable because everyone has the resources they need on each individual team. We continually "strive to provide an environment where all team members have access to anyone or anything they may need no matter where they are located."
Hire People Who Are a Good Fit, Self-Starters
While our company thrives working remotely, several businesses worry that their employees are not as productive as they would be in the office.
Microsoft CEO
says, "Bosses are scared that you slack off while working from home." Our team is productive working from home, and, perhaps, this is based on our company culture. We value autonomy and self-motivation, measuring this success by achieving individual and team goals. With this culture inherent in our team, we try "to hire people who are a good fit at the company, and, to us, that means self-starting problem solvers. People know their individual goals and team goals," Zucchino explains.
Have Weekly Check-ins to Achieve Goals
As team members work toward individual goals, we have one-on-one weekly check-ins, weekly individual team meetings, and bi-monthly townhall meetings. These check-ins give team members the opportunity to give suggestions on how to improve the company. Our CEOs, Patrick Sullivan and Darren Schreiber, exemplify and encourage this, as they "have always had an open door policy (even remotely) and still do check ins but they are not necessary for people to accomplish their day to day tasks and goals."
Create a Better Work-Life Balance
Perhaps, most importantly, this distributed workforce has allowed our team a better work-life balance simply because, as Zucchino says, "Team members have more flexibility in their schedules because they don't have to travel to and from an office." Supporting data behind this work-life balance, a
study
showed of three quarters of the respondents say their work-life balance has improved as a result of hybrid or remote work.
Use Virtual Discussions to Build Connections
One drawback of remote work, as Zuchinno and I discussed, is the social aspect; we can no longer do monthly team building events, lunches, movie nights, and ski trips. As a team, "we're making the best of it. Those in-person exchanges are a void we'd like to fill." We try to fill this void with virtual discussions on various topics outside of work, such as music, tv/film, food, pets, and many of our team member participate in these chats.
So while CEOs are demanding employees to come back to the office, we, at 2600Hz, will stay remote. We have found remote work to be successful by hiring the best without the barrier of physical location, by reorganizing the structure of the team, by making team and individual goals and using check-ins as a way to work toward our goals, and by allowing members a place to offer suggestions and innovate. These key aspects have allowed our company to thrive.