Episode 32: Cloud Comms US Recap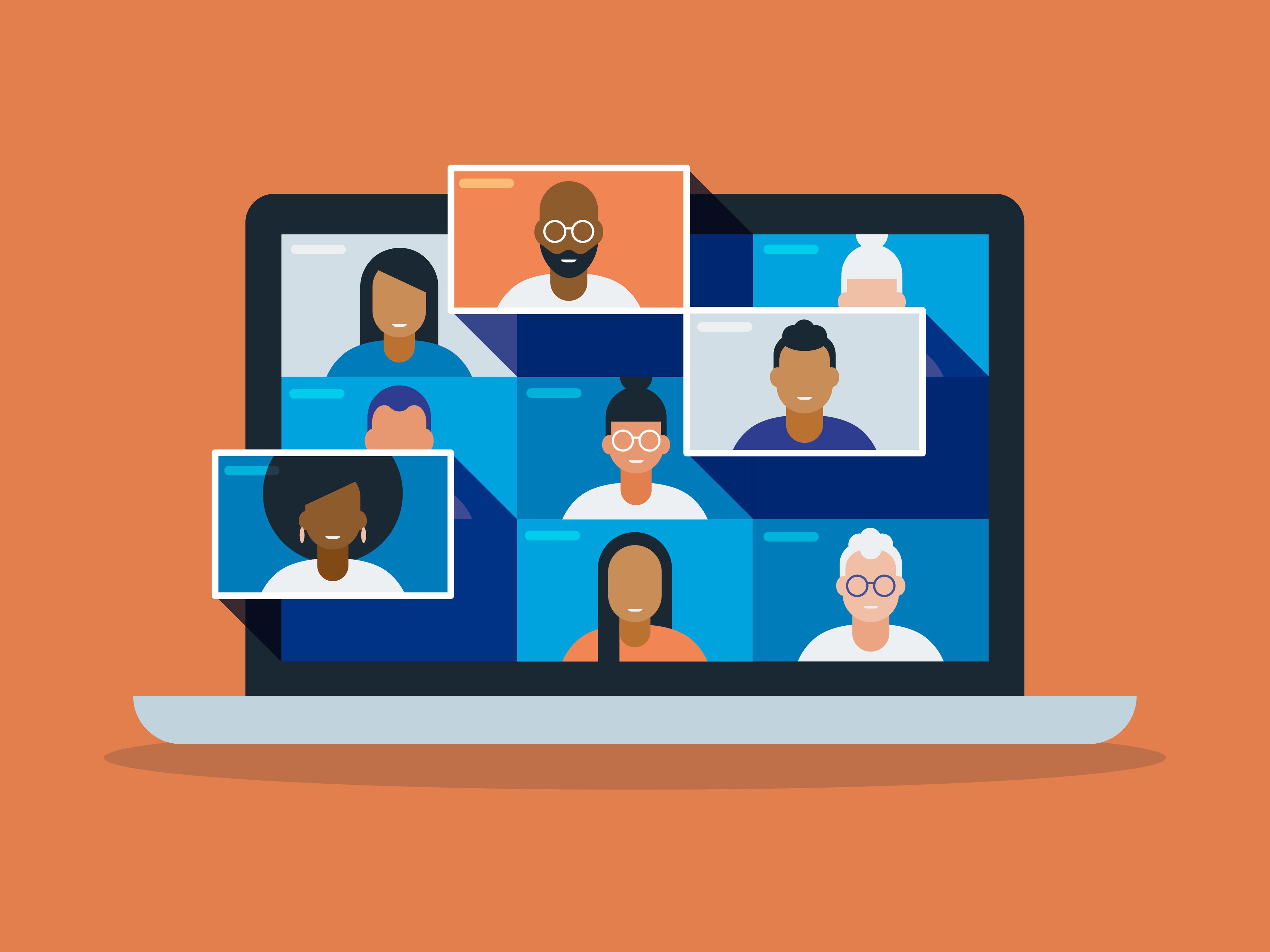 Clint Mohs
Hey everyone, and thank you for joining us today for this episode of the Free UC with 2600Hz podcast. I'm your host, Clint Mohs, and I'm back in action once again, to bring you an exciting new episode. I'm excited to announce that after taking a few episodes off, Alisa is once again joining me. Hey, Alisa, welcome back.

Alisa Bartash
Hey, Clint. It's great to be back.

Clint Mohs
All right, in this month's episode, we're going to be recapping the Cloud Comms Summit that we both attended a few weeks ago. The Cloud Comms Summit is a great conference that brings together thought leaders and service providers from around the country, and 2600Hz is proud to sponsor such an exceptional industry event. Although the conference unfortunately had to switch from in-person to virtual, it was chock full of important news, announcements, and insights. So with that, let's just dive right in and fill you all in on some of the big takeaways from the summit. So one of the big takeaways that we took from the conference was this idea that CPaaS plus CRMs are really the future of cloud communications.

Alisa Bartash
That's right, Clint, that was actually a huge takeaway from the event. Because CRMs are actually the largest software market in the world, which honestly, I didn't really think about prior to hearing it. But after hearing it, it makes a lot of sense. Because there are a large number of CRM competitors out there that focus on industry specialization. So, you have a lot of different CRMs to choose from, from more generic ones, such as ones like HubSpot, which is, you know, what we use, to very industry-focused CRMs, like I know that there are some out there that are geared towards the real estate market. And you know, you have those for a lot of different markets nowadays. And the CRM market is expected to grow to $43.5 billion according to Statista in 2024. And that's huge. I mean, if you compare that to even the prediction for like the UCaaS market, it's nowhere close to $43.5 billion. So it makes sense that CRM and CPaaS are the future because CPaaS is what will enable service providers to provide a customized offering for the specific industries and niches that they serve, you know, by incorporating these CRMs into their solutions, and really making their platforms a one-stop shop for their customers. And, you know, once everything that their customers use on a day-to-day basis, from a communication standpoint, is integrated together. I mean, that's huge. Those customers are going to be sticking around because they're not going to necessarily be able to get a solution like that from a competitor.

Clint Mohs
Yeah, that's right. And this idea that how do you bring in the CRM, like you mentioned, it's CPaaS, and Matthew Townend, who's the executive director for Cavell Group, one of the people organizing the event, had an opening keynote, and he was really focusing on CRMs and using CPaaS to integrate CRM into a service provider solution. The Cloud Comms Alliance, the other organization that puts on the event, had a customer engagement focus. And in their survey of service providers, CPaaS and APIs were in the top three services that service providers are looking to add in the next 12 months. So as you mentioned earlier, Alisa, the CRM market is huge. And it seems like in the shadow of that, the CPaaS market is also poised to grow for service providers, because that is the most direct way to integrate CRM into a platform offering.

Alisa Bartash
That's right, Clint. And I know that we jumped in to talking about CPaaS and CRM together. But CPaaS itself was a huge overarching theme of the event.

Clint Mohs
Yeah, totally agree. And that's something that we've talked about on a few podcasts in the past, and I think it is, you know, really another big kind of trend going on in the cloud communications industry. And that was mentioned a number of different times throughout the conference. With all of these different solutions starting to look so similar, what winds up happening is the only way to really differentiate is to offer some sort of customization options, and CPaaS is really the way that service providers or resellers can create their own unique integrations, to have a custom solution to meet their customers' needs.

Alisa Bartash
Especially with all of the mergers and acquisitions that have taken place. I mean, even just in 2021 but definitely over the past couple of years as well, there's been a lot of consolidation in the market with solutions. And it's hard to sell on anything outside of say, price, when your solution is fairly similar in terms of the features and functionality that it offers to that of your competitors. And so CPaaS really is the one big thing that can help set your solution and your business apart from that of your competitors, which has been, you know, a theme for the past year for sure. Probably a little bit longer than that. And I think that's definitely a trend that will continue to see in the future.

Clint Mohs
Yeah, I totally agree with that, Alisa. Speaking of larger industry trends, another major focus of a handful of different panels was a growing importance of cx, of customer experience. People were sort of hitting on this idea, with the big work from home push that is now becoming the hybrid office, there's just this larger cultural transformation that's happening, wherein businesses are needing to come up with new ways to handle how they engage with customers, and also how they manage their own employees. So really thinking about communications stack, not as an internal collaboration, or an external outreach. But how do we get one platform that can do both of those things?

Alisa Bartash
Absolutely. Customer experience has been growing in importance over the past couple of years as well. And, you know, we're really seeing that come to a head with exactly what you just mentioned, Clint. You know, businesses are looking for one solution that can essentially do it all, for both internal and external communication. So they're looking for solutions that combine something like call center and or contact center with the unified communication and collaboration features that will help their internal employees have a high level of communication so that they are being able to collaborate, especially now that a lot of businesses have adopted a hybrid workplace model, they, you know, are looking for technology that will be able to facilitate that, as well as enabling their employees to effectively communicate with their customers. I can't stress enough the importance of customer experience. And I know, Clint, I think that we've talked about this in previous podcasts. But customer experience is so important in today's world. You know, it really just takes one poor customer experience for someone to take to Twitter and you know, talk about their past experience, or to potentially look to your competitors. So it's really important to be able to offer a solution that fits both of those needs.

Clint Mohs
Definitely. And to go back to that survey that I mentioned earlier that the Cloud Communications Alliance did, integrating a UC solution with a contact center product was actually the number one service that service providers are looking to add in the next 12 months. Because just as you hit on Alisa, not only are businesses looking for a way to manage employees and hybrid work model, but they're also wanting to engage with their customers, when their customers want to engage with them and how their customers want to engage. So really offering that omnichannel experience and making sure that, just as you mentioned, they're not losing customers because of a customer experience issue. And, industry wide, CX, this idea of customer experience, has been such a huge trend. I mean, I've read a handful of articles recently about trying to leverage CX as a means to continue to grow your audiences because, just like you said Alisa, people will take to Twitter. And that's really a lot of people how they make buying decisions is based on people that they know and trust experiences.

Alisa Bartash
That's right, Clint, and the survey that you referenced earlier that was conducted by the Cloud Communications Alliance really brings all of that to a head because they found that customer engagement really is the key focus. They did a survey of the top five services that service providers are looking to add in the next 12 months and all five of them are related to customer engagement and customer experience. So the first one, as you mentioned, is integrating UC and contact center products. The second is an omnichannel contact center. Third, as we mentioned earlier is CPaaS and API's. The fourth is self-provisioning and ordering portals, which is an interesting one, it gives customers a little more flexibility when it comes to provisioning devices getting their service up and running. And even from the ordering side of things. They don't even necessarily have to get in contact with someone at the company and they can do it on their own terms and at their convenience, which can be really helpful for a lot of people. And then the fifth one is security products, which I'm sure goes without saying security is huge, especially in our industry and will continue to be growing in importance as well. And that actually brings us to the third key takeaway, which, as I'm sure everyone has been wondering where this fits into the conversation, Microsoft Teams. I'm sure we're all thinking that it wouldn't be a conversation about cloud communications and the future without talking about Microsoft Teams. There was an entire panel dedicated to discussing Microsoft Teams. And the question of is Microsoft Teams a friend or a foe was raised. And, I feel like the answer that most of the panelists gave was a very interesting one. What did you think about that Clint?

Clint Mohs
Yeah, the best way that I felt was articulated was actually Patrick Watson, who is a senior analyst with Cavell and was asked very directly, "should we be worried about teams? Or should we be happy about teams?" And he said, yeah, both. We should be worried and supportive of Microsoft Teams coming into the cloud comms space. So for how the industry should think about Teams, he kind of outlined, it's a foe in the sense that Teams has the name recognition, and it will really become a default path for a lot of businesses just because of their familiarity with Office 365, which Teams is now a part of that bundle. For Patrick, he sees this as basically Teams is going to continue taking some very basic telephony business from the cloud comms market. So think about this as SMBs, who use Office 365 for Word, Excel, PowerPoint, may get a handful of voice plans for their users to make outbound sales calls or to receive inbound customer service queries. But really, that's about the limitation of where Microsoft Teams is right now. Throughout the conference, people were very quick to point out that Teams has plenty of gaps. The biggest one, especially tied to our last big point, the importance of CX right now, there's no contact center solution with Microsoft Teams. So that's just a huge gap that people need based on the survey that we've referenced a few times, like that's kind of a non starter for a lot of people. So that's really where Teams can be an opportunity for service providers who are meant to be the voice specialists within Teams. So there's a need to provide the integrations that Microsoft Teams doesn't have, any features beyond the sort of basic voice functionality that Teams doesn't have. So really, it's a friend in the sense of Microsoft just simply doesn't have telecom expertise. And this is where service providers can hitch their wagon to Microsoft Teams and really be a value add for their customers.

Alisa Bartash
Exactly. And I think the ultimate takeaway from the discussion around Microsoft Teams is that it's important for service providers to offer at least some form of integration with Microsoft Teams.

Clint Mohs
I definitely couldn't agree more. At this point. There's no way that anybody can pretend like Microsoft Teams isn't a huge player in the market and isn't somebody that their customers are going to be very familiar with.

Alisa Bartash
Exactly. But like you said, there's still a huge opportunity here for service providers to continue being the telecom expert for their customers, while providing that integration with Microsoft Teams. So essentially offering their customers the best of both worlds and essentially becoming one step closer to being a one-stop shop for their customers, which in today's day, and age is really important.

Clint Mohs
I definitely couldn't agree more. On the topic of Microsoft Teams, a little bit different from the friend or foe conversation, but there was a influencers and analysts panel that I found to be probably my favorite part of the whole conference. It's always great to get those big industry insiders sitting down together and kind of talking through a lot of the pressing topics in the industry. And obviously, Microsoft Teams came up and Dave Michels, who is very big name in the industry, an industry analyst, made this great point about Microsoft Teams that it's really a software-based client. So he was really contemplating what the role of a software-based client is moving forward. For Dave Michels, he mentioned that it seems like these sort of software-based clients like a Microsoft Teams are quickly becoming a legacy because they necessitate a fair bit of ongoing maintenance, you have to make sure that there's upgrades and there's patches, that everybody's making those upgrades when they come due. And that functionality works across versions and is backwards compatible in case somebody doesn't do the upgrade right on time or in case there's an issue with the upgrade. That software-based versus what he was really emphasizing is these newer browser-based clients where there's no real upgrades to manage, there's no software to manage and you're really giving your customer and your customers' employees a unified user experience, regardless of whether they're on a PC or a Mac. That was just sort of an interesting trend that he pointed out that I thought was worth raising here, especially in light of Microsoft Teams being you know, one of the bigger names in the industry right now. Well, that about covers our key takeaways from this year's Cloud Comms Summit. Thank you so much for joining us today. And don't forget to subscribe wherever you're listening so you don't miss our next episode. And while you're there, please rate and review us -- it takes just a minute of your time and it really helps us out a lot. We'll see you next time.

Alisa Bartash
Bye, everyone.