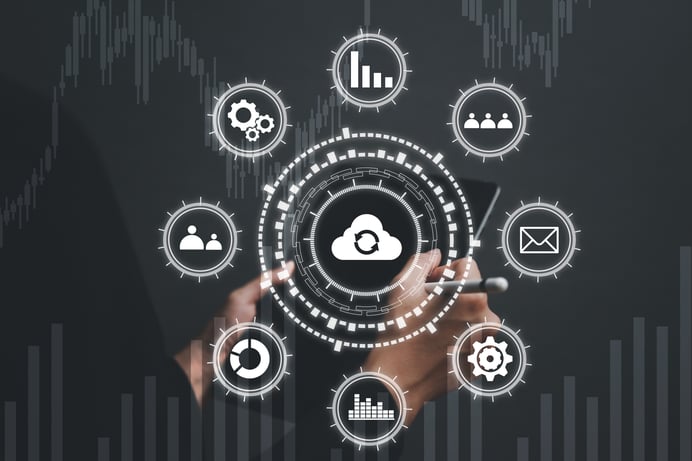 As Communications Platform as a Service (CPaaS) powers its way to the front line of the telecom market, it's undoubtedly picking up attention from both telecom providers and the businesses they serve. While telecom giants have made moves to acquire CPaaS vendors and other providers, like Twilio, have filed IPOs, professionals familiar with the industry can discern the value between the choices. However, to many end business users, the decision to adopt is harder to make. Where's the value? What even is CPaaS? And perhaps most importantly - how much is CPaaS going to cost?
Evaluating a CPaaS Solution
There are three factors that usually come into play for customers evaluating CPaaS.
Feature Set - What can it do?
Features are the fastest way that customers can evaluate the value of one product over another. If there are two printers, both that print in black and white, but one has the additional option of printing in color, the customer knows immediately which one is going to best fit their requirements.
However, CPaaS offerings are tougher to choose between. All of the options offer telephony integrations, the ability to set up SIP instances, and everything is web-based. The unique factor that customers should look for is whether there are limits to those integrations. If an "outlier" business issue is presented, how possible is it for a custom solution to be developed on the platform?
Scalability/Reliability - Is it sustainable?
Cloud-based technology's main appeal is that it can be adapted to fit neatly into companies of any scale. It also can be rapidly adjusted to match growth. CPaaS has that ability by design, but scalable technology is rendered useless if the underlying infrastructure fails. Considering this, it's vital that customers examine the reliability of the provider when making their choice.
CPaaS reliability can be assessed in two primary ways. First, geo-redundancy, or the strategic placement of failover datacenters, is a strong sign that when disaster strikes, remote business will continue as usual. Second (and specific to telephony), customers need to know that their CPaaS provider is relying on top-tier network carriers. This will have the biggest noticeable impact on call quality and reduce the time it takes to make successful API calls.
Lifetime Cost - Is it worth it?
Aside from paid support packages, CPaaS is priced out based on usage, and calls are generally listed at fractions of a cent. At first glance, then, it'd be easy for a business to shrug and dive in with a provider, but with enough calling, those numbers can add up to a pretty significant invoice. Weighing the price between vendors on features that will be used most often is a wise choice for investigating business.
Alternatively...
Setting Your Own CPaaS Prices (sort of)
2600Hz built the telephony platform, KAZOO, with the intention of allowing resellers, telephony service providers, and enterprise businesses to gain full control of their voice system. Developers can build out applications that readily integrate with KAZOO through the PIVOT application, which acts as the API bridge between KAZOO and the aforementioned application. Essentially, a business utilizing KAZOO and PIVOT together is using a CPaaS platform. They are their own provider.
"Cool! So what." We're getting there.
In another effort to stick to the mission of giving system administrators control, 2600Hz provides the option to Bring Your Own Carrier (BYOC) to the platform. When businesses partner with a traditional CPaaS vendor, they're typically limited to using the provided network carriers to connect calls. Those network carriers are compensated, so the CPaaS prices are more or less padded with overhead. Becoming a CPaaS provider and using BYOC eliminates that overhead and leaves customers paying call rates as little as one sixth of the average cost.
The difference between one-and-a-half cents and a quarter of a cent is tiny, but let's look at those savings at scale. Normally you'd pay $5,000 worth of calling activity, but with BYOC you pay a little more than $830. That's a Black Friday deal if we've ever seen one.
Want to Learn More?
Resellers and other interested parties can become their own CPaaS provider only with KAZOO and PIVOT. Beyond that, they get the near limitless featureset of KAZOO and the proven reliability and scalability of the 2600Hz network. If you're interested in adding CPaaS offerings to your own business, click here to get in touch with 2600Hz. Who knows, you could be in line to become the next CPaaS giant.