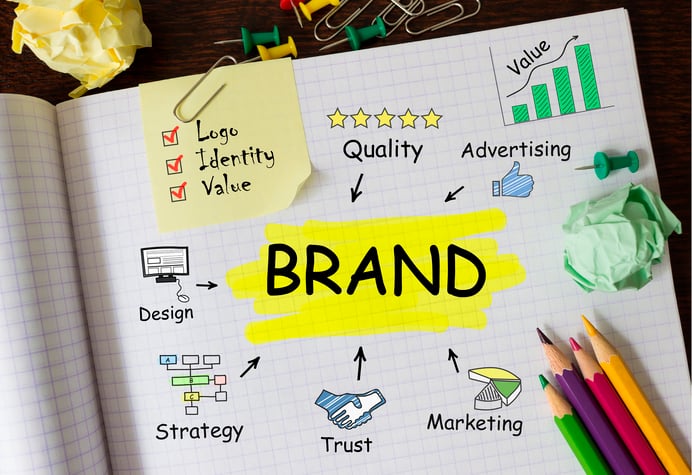 Imagine this: You're on the phone with a customer, nailing down your VoIP deal, when you say, "Alright, I'll set you up in the XYZ user portal and you'll be good to go!." The customer responds, "XYZ? What's that? You don't make your own products?"
Do you hear that? That's the sound of doubt creeping in. The trust you built with your customer is lessened by the fact that you don't offer your company's own voice solution. Fortunately, some platforms offer the capability to white label, or put your own logo & branding right in the user-facing portions of your product's interface.
Here are four reasons why you should white label your offerings:
Build Trust
When you connect with a customer, you're establishing a relationship. You initially build it in your one-on-one interactions, reseller to client, but you perpetuate and strengthen the relationship through the product you deliver. That being said, you want to make sure your stellar VoIP product recommendation reminds the customer of you every time they use it. When it's white labeled with your branding, you accomplish that. In essence, you're executing a sticky marketing campaign just by having the customer use your product.
Establish a Reputation
Referrals are part of what fuels business. In order to generate that sustainable influx of leads, you need to make sure the customers or partners doing the referring are actually using your name. Otherwise, those referrals may try to purchase directly from the platform provider, which sometimes isn't even an option. In the end, you don't capture the sale and the customer doesn't get the solution they need: the epitome of a lose-lose situation.
Stay Accountable
If your name is attached to your work, it gives you extra incentive to produce or provide the absolute best version of that work. When you white label VoIP products, you have just one more reason to provide your customers with the optimal platform for their business.
Create a Bridge for Opportunities
Many technology resellers offer more than just one solution. By white labeling your product for business voice, you stay top of mind as a resource for future technology needs. Businesses and their billing departments find value in relying on a single vendor for their needs. With the right positioning and with the passive marketing that white labeling offers, that vendor could be you.
White label options are a built-in feature of the Kazoo enterprise communications platform, enabling you to personalize a reliable, user-friendly product and make it your own before delivering it to your customers. To learn more about the Kazoo platform and the other features that make it a preferred reseller platform, click here.