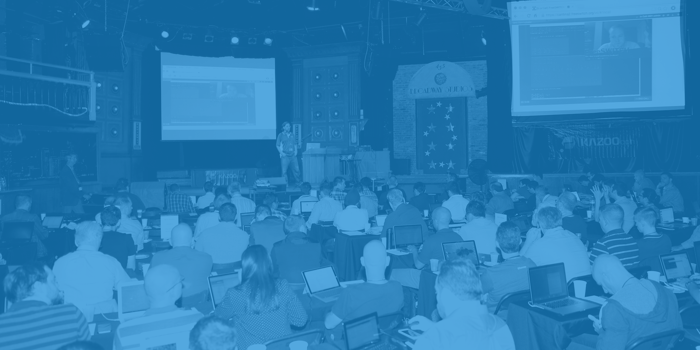 We're so excited to officially announce sponsors and the agenda for KazooCon 2016. The event will be hosted on October 17th – 18th at Broadway Studios in San Francisco, CA. Inspired by Kazoo's VoIP open-source platform and hosted by 2600Hz, KazooCon brings together developers, managed service providers, carriers and telecom evangelists to create unified communications systems.
For KazooCon 2016, 2600Hz is taking a new approach by splitting the group into "Technology" and "Business" with the general focus on how Kazoo enables Service Providers to deliver unique value to end users and drive more recurring revenue. Tickets are still available but running out fast.
Industry Sponsors are a significant piece of the KazooCon experience. This year, we're excited to host our Platinum Sponsors: Vonage and Telnyx. Other exciting key sponsorships include: Vinux, Orange, Audian, Innovista, VirtualPBX, Voxter, IP Telecom, sipPro, Kamailio, and FreeSWITCH.
The KazooCon 2016 program will feature cutting-edge component including: Announcement of 4.0, Reseller focused panel discussions, the benefits of SaaS, PaaS & IaaS, API Usability, mobile launch and other leading edge product announcements. Check out the official agenda here.
Last call for tickets -- we only have a limited number of tickets left. Be sure to get yours before they're gone. We can't wait to see you there!